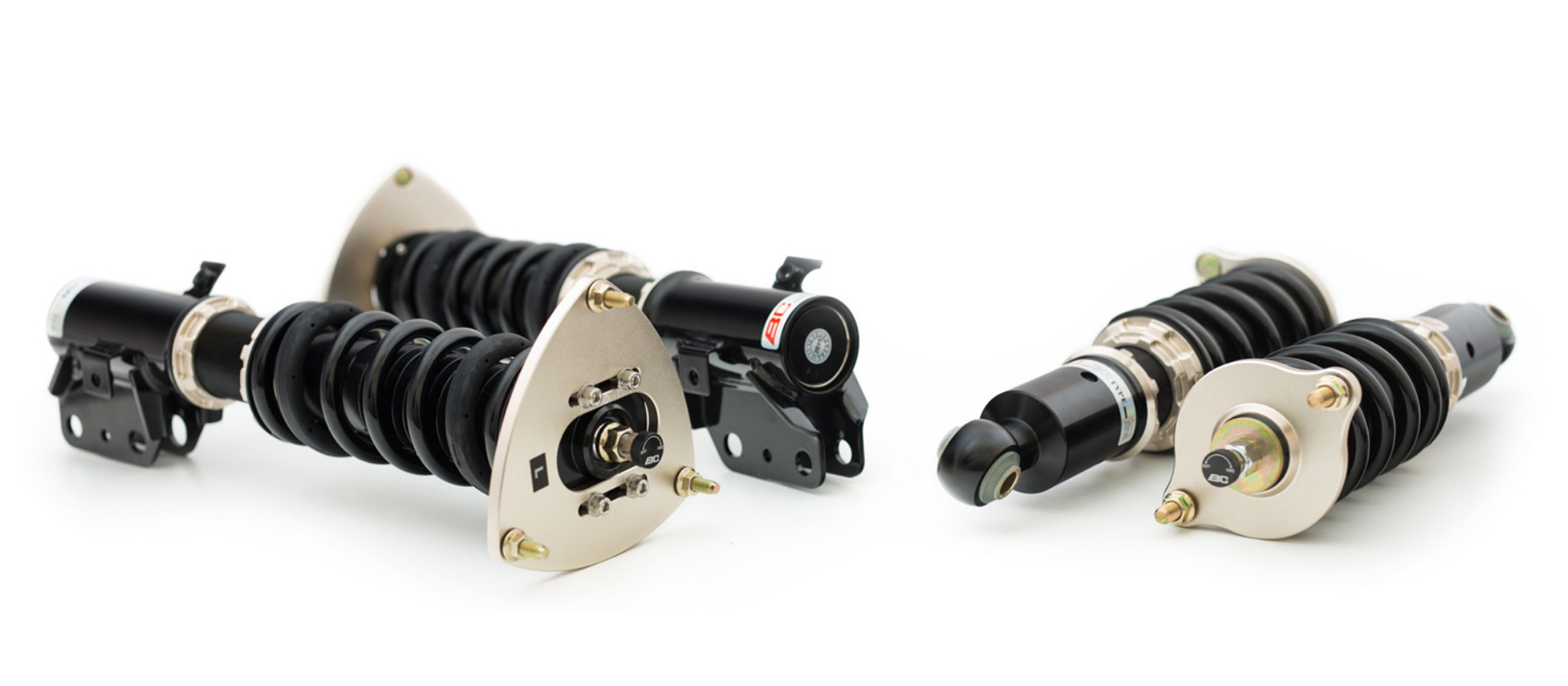 BC Racing's digressive piston design offers increased dampening force at low piston velocities while maintaining a linear damper feel at higher piston velocities. One of the greatest advantages of increased low-speed dampening force relates to what the driver feels, example; roll, pitch, dive, and quick weight transitions on technical road courses.
BC Racing DS Series Coilover Kit Features:
-Mono-tube shock design
-Digressive piston and damping curve
-Satin chrome finished body
-30-clicks of damping adjustment (compression/rebound) simultaneously
-Front camber plates standard on applicable kits
-Rear camber plates available on applicable kits
-Custom spring rates and swift springs available for most applications
-Custom valving and/or valving paired for custom spring rates
-1 year limited warranty against manufacturer defect
-Fully rebuildable with all parts available for purchase
Custom kits will take up to 8+ Weeks to ship from the order date.